Why Choose Us For Podiatry Care?
Podiatrists with Extensive Experience for All Your Foot & Ankle Care Needs
The Foot Doctors of Kansas City have the board certified podiatrists, experience and podiatry office necessary to provide total foot care and ankle care with the best results. Since 1986, we have helped over 70,000 patients and helped people have better feet for a better life.
From relieving any foot pain or discomfort in your feet or ankles, to supporting your feet with fashionable, comfortable footwear or pampering your feet with the safest and cleanest pedicures, our podiatrists have the experience and knowledge to help you improve your life. Our foot specialists and team are constantly continuing their education and learning the latest, most innovative ways to help you have better, healthier feet.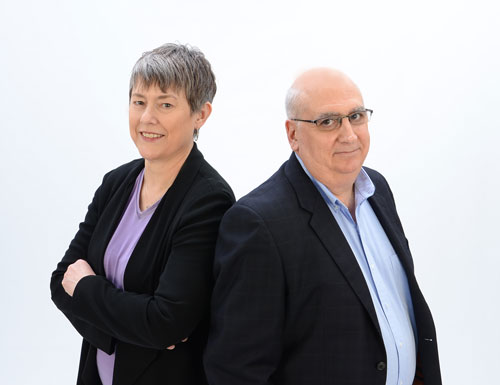 Offering Convenient Appointments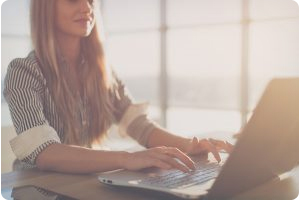 Offering Advanced Technology
From Platelet Rich Plasma (PRP) to Diagnostic Molecular Genetic testing for fungal infections, and even the use of skin substitutes to promote wound healing, we offer you the most advanced technologies available to diagnose and treat your foot conditions faster and more accurately. Our technologies include digital x-rays, an interactive portal for patients to get information, and CryoProbe treatment of warts. We offer the latest in 3D Lapoplasty Bunion Correction to permanently remove bunions and speed up healing time. Our innovative MLS Laser technology is used to treat everything from chronic pain to nerve damage to ulcerations, and the Ultra Sonic Treatment, TX1 Technology treats tendon pain and diabetic foot ulcers. These technologies and products allow us to better serve you and your needs efficiently so that you can get back to the active life you deserve, minus any discomfort in your feet.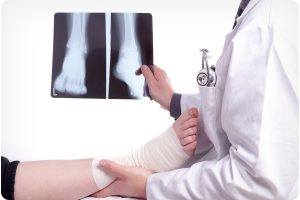 9 out 10 Patients Feel Relief After Their First Visit With Our Podiatrists
Finding relief from foot pain and ankle pain should be stress-free. Our podiatrists understand the importance of helping our patients get back to the activities that they enjoy. 9 out of 10 patients feel relief after their first visit to one of our podiatry offices. Our goal is to provide the best podiatry care for your unique condition. Dr. Robert Bondi and Dr. Laurel Bondi will partner with you to find treatment that is designed to fit your needs. To get started, schedule your appointment today.
Offering a Consultative Approach
Many foot doctors will happily tell you what to do, but surprisingly few are willing to listen to what you have to say. Your consultation with Dr. Robert Bondi or Dr. Laurel Bondi at The Foot Doctors of Kansas City is an opportunity for you to let us know how you are feeling, fill us in on any concerns you have, and ask whatever questions come to mind. In return, we will give you all of your treatment options and then work with you to decide on the approach that best suits your personal and medical needs.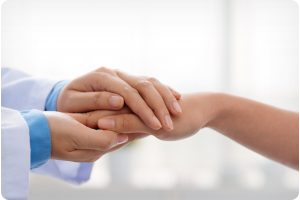 Offering Emergency Services
While most of your visits to The Foot Doctors of Kansas City will be scheduled weeks or even months in advance, every once in awhile you may experience an issue that requires immediate attention. When an urgent foot or ankle issue arises, we want you to know that our podiatrists are here for you with emergency appointments that will get you into an exam room as quickly as possible. Call us now at 816.525.4778 if you are in need of an emergency podiatrist.
Podiatry Care For All Ages
When it comes to the health of your child's feet and ankles, you likely want to make sure that your podiatrist has had plenty of experience treating children. At The Foot Doctors of Kansas City, we've treated thousands of happy patients, and we've seen a wide variety of foot and ankle conditions from patients of all ages. That means you can count on us to diagnose and treat your child's foot or ankle condition with care and experience you feel comfortable with.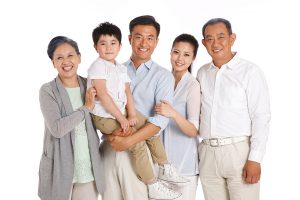 Offering Affordable Podiatry Care With Discounts Available
We understand the investment that our patients make to get the foot care that they need. Our goal is to make treatment as easy, affordable, and comfortable as possible. With this in mind, discounts are available for patients seeking podiatry care. To find out what these discounts mean for you, call 816.525.4778 and one of our friendly podiatrists will answer any questions you may have regarding discounts.
We accept most insurances and will work with your insurance provider to ensure your benefits are maximized. You shouldn't have to worry about how to pay for your foot care when you're already dealing with a foot or ankle condition. We strive to make the process of working with your insurance as efficient and effective as we possibly can. Even if you don't have insurance, we offer flexible payment options for your convenience.